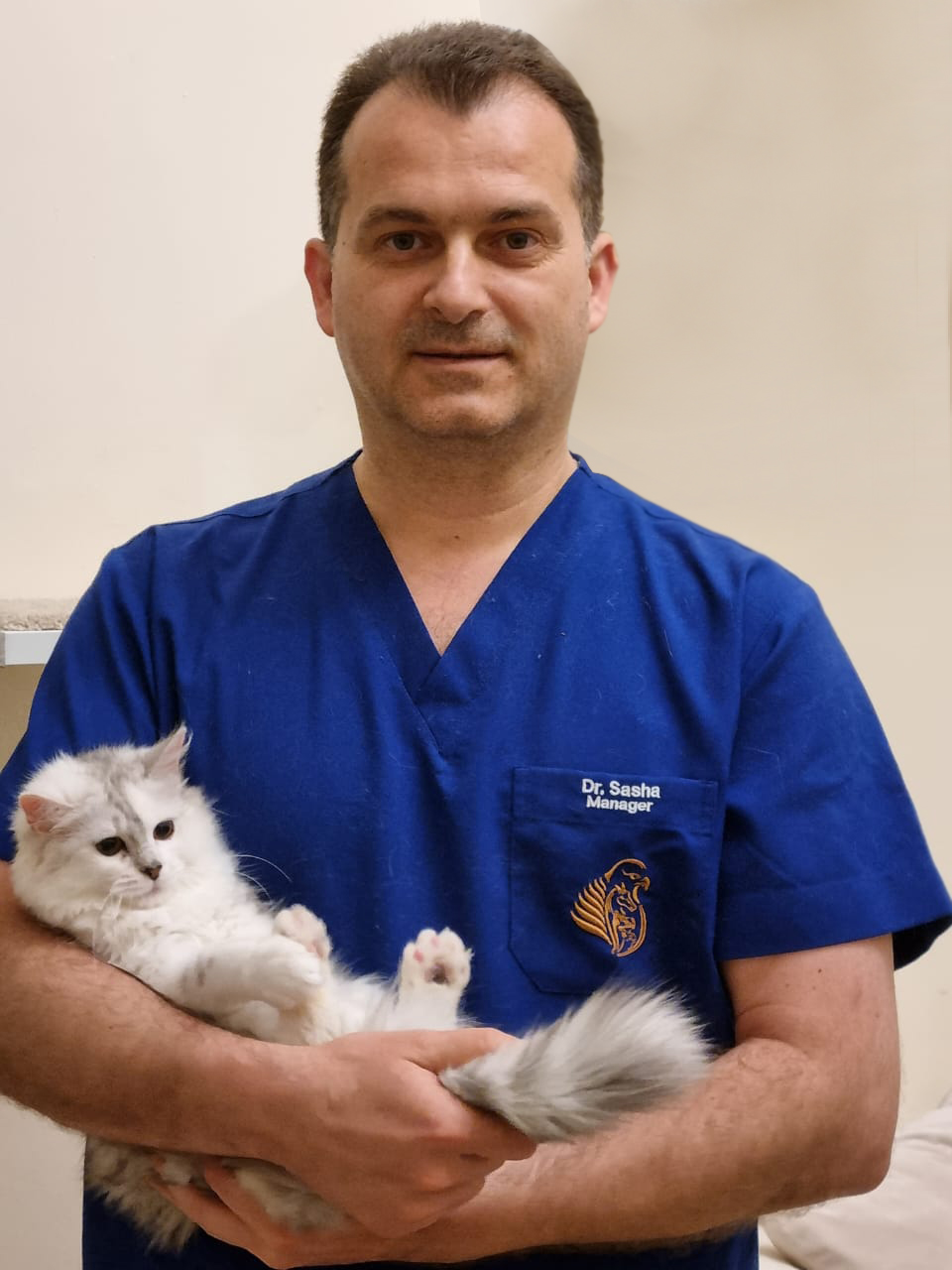 Dr. Sasha
Operations Manager
---
Dr. Sasha is our operations manager with over 20 years of clinical experience. He is responsible for the day-to-day operations at RVC.
He is an experienced surgeon and currently performs the majority of the surgical interventions in our clinic. His hands-on and friendly approach to our 2 and 4-legged customers makes him a sought-after vet with whom both humans and companion animals feel comfortable and well taken care of. Dr. Sasha is well respected among his peers as he values team effort and never hesitates to pass on the knowledge he accumulated over the years to his junior colleagues. He graduated in 1999 from the Faculty of Veterinary Medicine of Belgrade University, where he earned his Ph.D. in 2016.
Dr. Sasha has accumulated a long experience in the Middle East since he moved into the region back in 2004 and had worked in Saudi Arabia, Qatar, and Oman before settling in the UAE. In his spare time, Dr. Sasha enjoys days at the beach, reading history books and listening to an eclectic mix of music. It would not be strange to stumble upon him on the streets feeding a hungry kitten from the stash of cat food always available in his car.
Read More
Email Dr. Sasha
---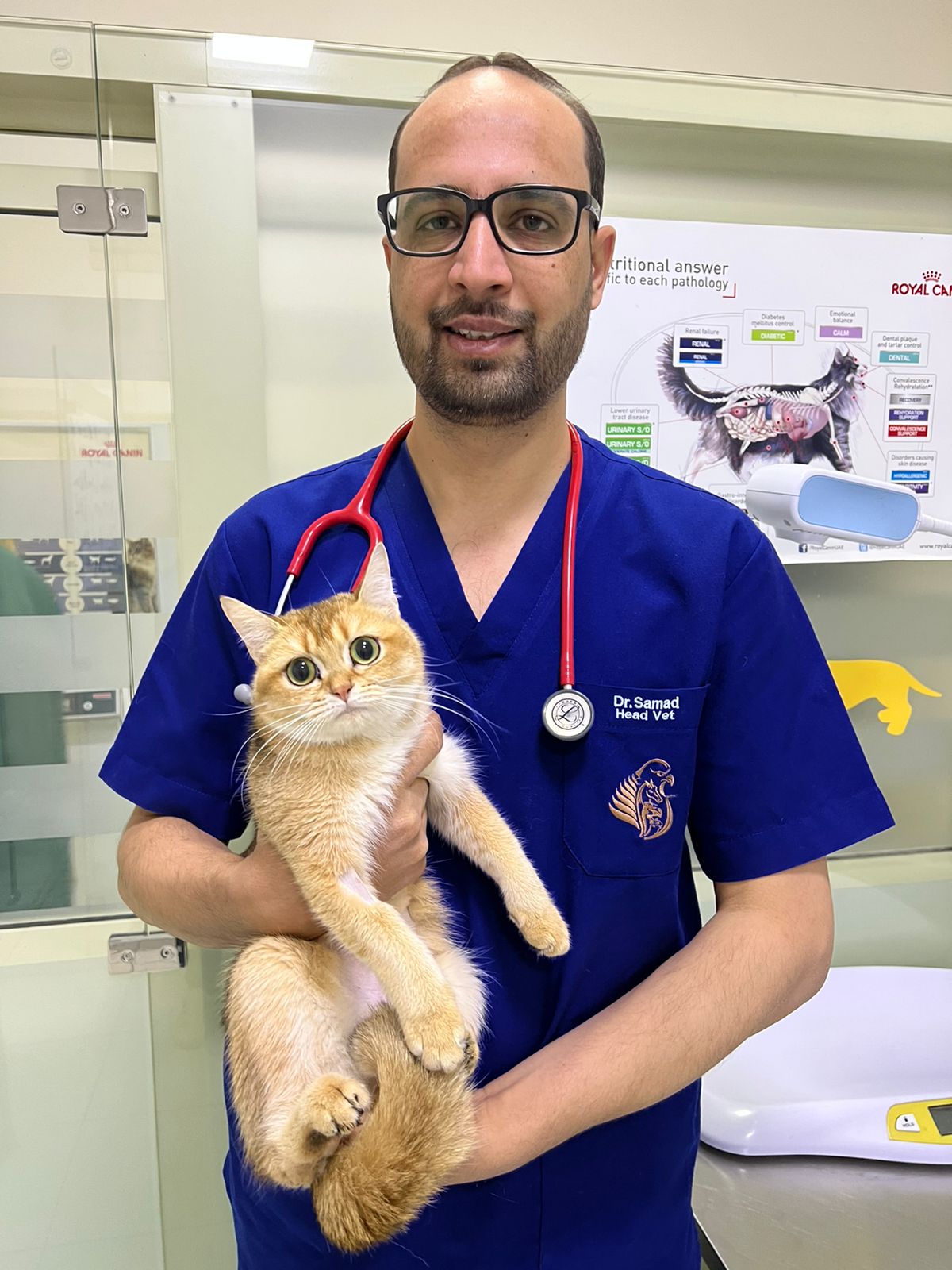 Dr. Samad Khan
Small Animal Veterinarian
---
Dr. Samad is working in Al Rawdah Veterinary clinic since 2016. He completed his DVM degree in 2010 and his Master's in 2013 from Pakistan.
---
Dr. Samad has completed numerous Certificate courses from Royal Veterinary College London and the European school for advanced veterinary studies in Feline Medicine, Emergency and Critical Care, Diagnostic Imaging, and Cytology.
---
Dr. Samad has a keen interest in Small animals and is always ready to help his patients.
Read More
Email Dr. Khan
---
Meet Our Team
Our healthcare team is committed to providing personal attention
Our Services
We strive to provide complete care for our patients.
Call Us Today
To request an appointment!